October 18 - Fall-ing for History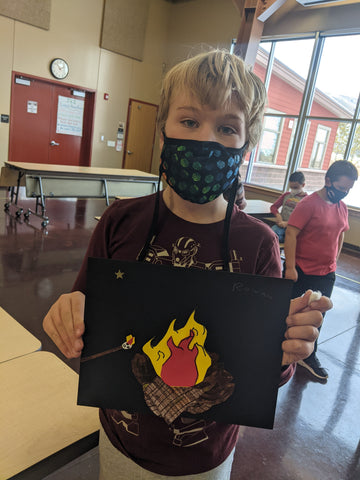 Join us on October 18th from 1:00 to 2:30 PM as we fall for history! 
Students will be introduced to history in Jackson Hole through the lens of traditional fall activities on a homestead.  We'll learn about what we need to survive the long winter! And most importantly, we'll have lots of fun as we build (paper) fires, quilt, and engage in a friendly fall competition! 
Field Trip aligns with Wyoming Education Standard SS2.5.4 - Identify how people, including Indigenous Tribes of Wyoming, may adjust to and/or change their environment in order to survive (e.g., clothing, houses, foods, and natural resources).
Field Trip may take place outside on the Museum patio if the weather is nice.  If it's rainy or too cold, we will gather inside the Museum.  In accordance with Teton County Health Guidelines, we will wear masks when inside the Museum.  This field trip is appropriate for elementary students in Kindergarten and 1st Grade.  
---
More from this collection